Please support us by sharing this site with your friends. Thanks!
If the current server is down, please try the other servers below.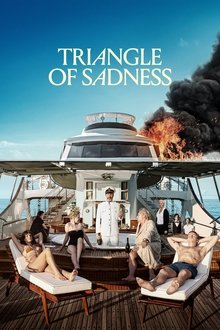 Storyline
A celebrity model couple are invited on a luxury cruise for the uber-rich, helmed by an unhinged captain. What first appeared Instagrammable ends catastrophically, leaving the survivors stranded on a desert island and fighting for survival.
Country: Denmark, France, Germany, Greece, Mexico, Sweden, Switzerland, Turkey, United Kingdom, United States
Director: Ruben Östlund
Producer: Imperative Entertainment, Film i Väst, BBC Films

Tags:
×
Report an Issue
Thank you for reporting an issue with this video.
Please let us know what's wrong so we can fix it ASAP.