Please support us by sharing this site with your friends. Thanks!
If the current server is down, please try the other servers below.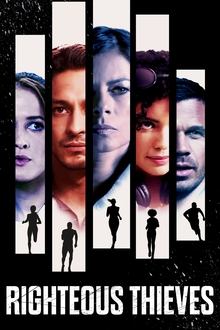 Storyline
Annabel, the leader of a secret organization engaged in the recovery of priceless artwork, assembles a ragtag crew of art thieves to recover a Monet, Picasso, Degas, and Van Gogh stolen by Nazis during WWII and now in the possession of neo-Nazi billionaire oligarch Otto Huizen. As the planned heist approaches, loyalties are tested when the crew learns the real reason behind Annabel's search for the long-lost paintings.
Country:
Director: Anthony Nardolillo
Producer: Broken English Productions

Tags:
×
Report an Issue
Thank you for reporting an issue with this video.
Please let us know what's wrong so we can fix it ASAP.