Please support us by sharing this site with your friends. Thanks!
If the current server is down, please try the other servers below.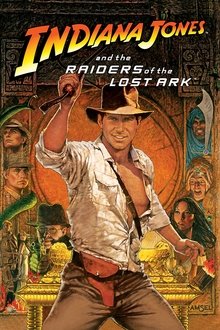 Storyline
When Dr. Indiana Jones – the tweed-suited professor who just happens to be a celebrated archaeologist – is hired by the government to locate the legendary Ark of the Covenant, he finds himself up against the entire Nazi regime.
Country: United States
Director: Steven Spielberg
Producer: Paramount Pictures, Lucasfilm

Tags:
×
Report an Issue
Thank you for reporting an issue with this video.
Please let us know what's wrong so we can fix it ASAP.