Please support us by sharing this site with your friends. Thanks!
If the current server is down, please try the other servers below.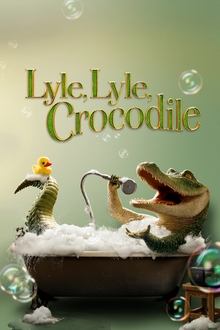 Storyline
When the Primm family moves to New York City, their young son Josh struggles to adapt to his new school and new friends. All of that changes when he discovers Lyle — a singing crocodile who loves baths, caviar and great music — living in the attic of his new home. But when Lyle's existence is threatened by evil neighbor Mr. Grumps, the Primms must band together to show the world that family can come from the most unexpected places.
Country: United States
Director: Josh Gordon, Will Speck

Tags:
×
Report an Issue
Thank you for reporting an issue with this video.
Please let us know what's wrong so we can fix it ASAP.