Please support us by sharing this site with your friends. Thanks!
If the current server is down, please try the other servers below.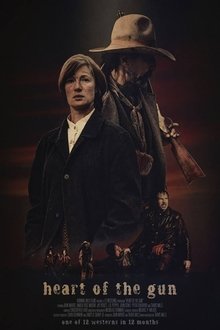 Storyline
One of the 12 Westerns in 12 Months; Travers, a doctor who deserted his military post, searches the frontier for the wife who left him. His quest is thrown off course when he saves Sarah, a woman left for dead after a wagon raid. With the cavalry, the law, and deranged outlaws on their trail, Sarah and Travers set off together to find this missing woman. Heart of the Gun is a psychological thriller and a romance drama wrapped in a gritty Western setting.
Genre: Western
Country: United States
Director: Travis Mills
Producer: 12 Westerns, Red Dun & Co., Running Wild Films

Tags:
×
Report an Issue
Thank you for reporting an issue with this video.
Please let us know what's wrong so we can fix it ASAP.