Please support us by sharing this site with your friends. Thanks!
If the current server is down, please try the other servers below.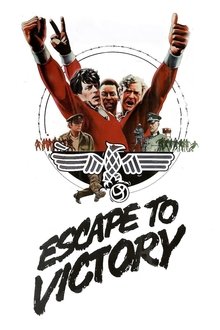 Storyline
A group of POWs in a German prison camp during World War II play the German National Soccer Team in this powerful film depicting the role of prisoners during wartime.
Country: Italy, United Kingdom, United States
Director: John Huston

Tags:
×
Report an Issue
Thank you for reporting an issue with this video.
Please let us know what's wrong so we can fix it ASAP.