Please support us by sharing this site with your friends. Thanks!
If the current server is down, please try the other servers below.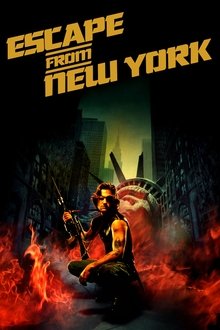 Storyline
In the future, crime is out of control and New York City's Manhattan is a maximum security prison. Grabbing a bargaining chip right out of the air, convicts bring down the President's plane in bad old Gotham. Gruff Snake Plissken, a one-eyed lone warrior new to prison life, is coerced into bringing the President, and his cargo, out of this land of undesirables.
Country: United States
Director: John Carpenter

Tags:
×
Report an Issue
Thank you for reporting an issue with this video.
Please let us know what's wrong so we can fix it ASAP.