Please support us by sharing this site with your friends. Thanks!
If the current server is down, please try the other servers below.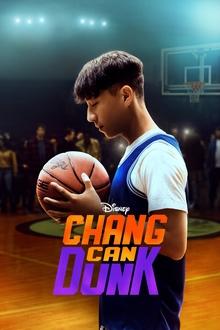 Storyline
Chang, a 16-year-old, Asian American, bets the high school basketball star that he can dunk by Homecoming. The bet leads 5' 8" Chang on a quest to learn to dunk—not only to impress his crush, Kristy, but to gain the respect of his high school peers too. But before he can rise up and truly throw one down, he'll have to reexamine everything he knows about himself, his friendships and his family.
Country:
Director: Jingyi Shao
Producer: Hillman Grad, Walt Disney Pictures, The Walt Disney Company

Tags:
×
Report an Issue
Thank you for reporting an issue with this video.
Please let us know what's wrong so we can fix it ASAP.