Please support us by sharing this site with your friends. Thanks!
If the current server is down, please try the other servers below.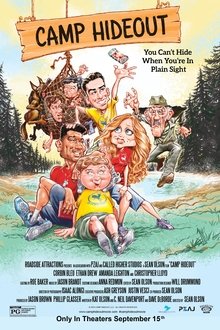 Storyline
Noah is a troubled teen who nearly gets caught stealing a top-secret gadget from some big city thugs. After barely escaping, he decides to hide out at a summer camp that's run by the eccentric Falco and counselors Jake and Selena. As Noah tries to blend in with the rest of the rowdy campers, his crooked partners show up to steal the classified item, now in his possession.
Country:
Director: Sean Olson
Producer: Called Higher Studios

Tags:
×
Report an Issue
Thank you for reporting an issue with this video.
Please let us know what's wrong so we can fix it ASAP.