Please support us by sharing this site with your friends. Thanks!
If the current server is down, please try the other servers below.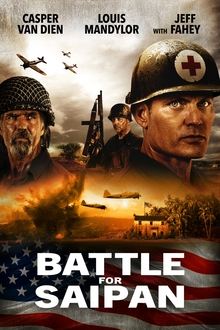 Storyline
On July 7, 1944, a U.S. Army hospital on the remote island of Saipan is overrun by Japanese forces during a relentless attack. Outgunned and surrounded by the enemy, a lone medic puts it all on the line to lead a band of wounded soldiers to safety.
Country:
Director: Brandon Slagle

Tags:
×
Report an Issue
Thank you for reporting an issue with this video.
Please let us know what's wrong so we can fix it ASAP.