Please support us by sharing this site with your friends. Thanks!
If the current server is down, please try the other servers below.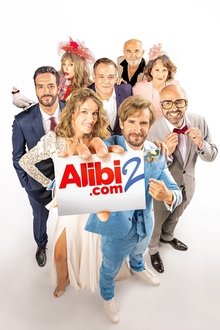 Storyline
After closing his agency Alibi.com and promising Flo that he would never lie to her again, Greg's new life became quiet, too quiet... Not for long! When he decides to propose to Flo, Greg is up against the wall and has to introduce his family. But with his crooked father and his ex-charm actress mother, this could ruin his future union. He has no choice but to reopen his agency with his former accomplices for an ultimate Alibi and to find more presentable fake parents.
Genre: Comedy
Country:
Director: Philippe Lacheau
Producer: Axel Films, Baf Prod, StudioCanal

Tags:
×
Report an Issue
Thank you for reporting an issue with this video.
Please let us know what's wrong so we can fix it ASAP.