Please support us by sharing this site with your friends. Thanks!
If the current server is down, please try the other servers below.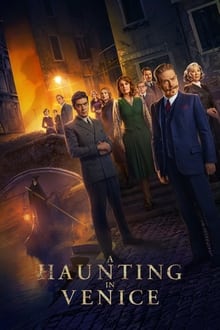 Storyline
Celebrated sleuth Hercule Poirot, now retired and living in self-imposed exile in Venice, reluctantly attends a Halloween séance at a decaying, haunted palazzo. When one of the guests is murdered, the detective is thrust into a sinister world of shadows and secrets.
Country:
Director: Kenneth Branagh
Producer: 20th Century Fox, 20th Century Studios, Kinberg Genre

Tags:
×
Report an Issue
Thank you for reporting an issue with this video.
Please let us know what's wrong so we can fix it ASAP.